Avatar contest!!!
The winner is...


Congrats sis haruhi!! Just claim ur prize when its finished!
Thank for the others who joined thank u!
Who's In?
0 Guests, 0 Users

Welcome!!




How to be a certified member?
Just have 10 posts here in our forum.
Interact, and share and get Posh Products like this: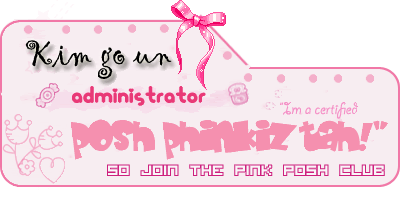 Gain access on our Goodies board. Where cards, graphics and etc., prepared by our posh staff for each of us to use!
What are you waiting for? Start now to be one of us!


Here are our official website where our tutorials on forum, list of official Phinkiztahz, And some club info:
http://poshphinkiztahz.blogspot.com/
Get to talk to the administrator in her GG profile:
In here!!!
P.S have fun in here..everyone is welcome! Mwah!
Get started now! Click forum in the navigation!

Ongaku...
Want to request music?
Here!